Information: Location
The Onassis lectures take place at the "G. Lianis" amphitheater located at central building of the Foundation for Research and Technology - Hellas, campus outside Heraklion in the island of Crete.


FORTH is located ~10km to the southwest of the city of Heraklion. A map of the Heraklion metro area follows.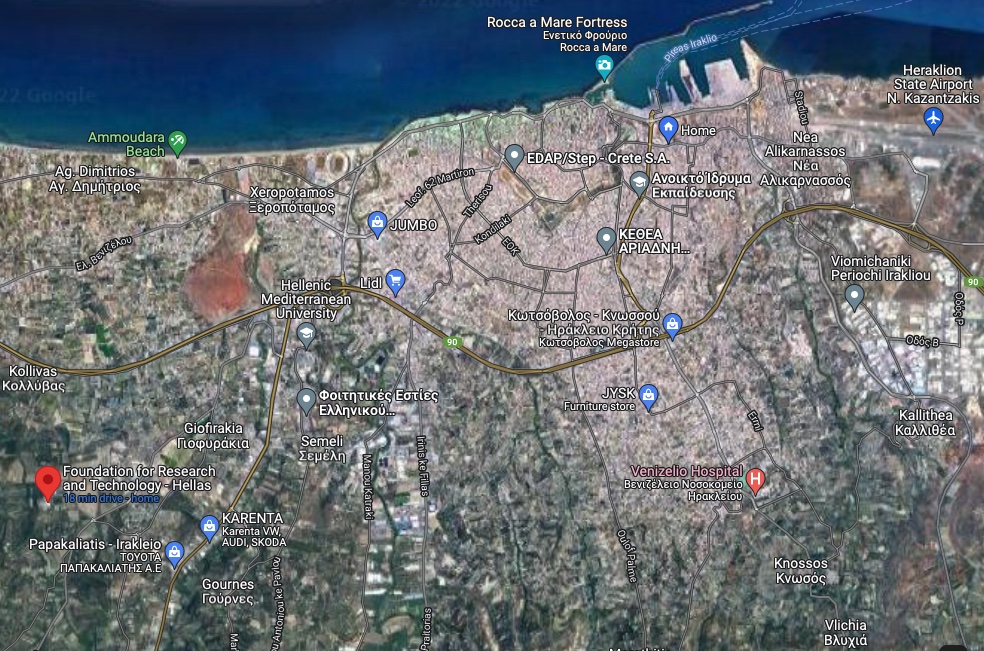 It can be reached by bus (heading ITE or PAGNI), or you can take a taxi (approximate fare 8 Euro).
A list of hotels in Heraklion offering a reduced special price for FORTH visitors is available hotels in Heraklion When booking one of those hotels please mention that you are a FORTH visitor in order to obtain the reduced fare. More options are available at https://www.booking.com/city/gr/heraklio-town.html or https://www.airbnb.com).