Announcements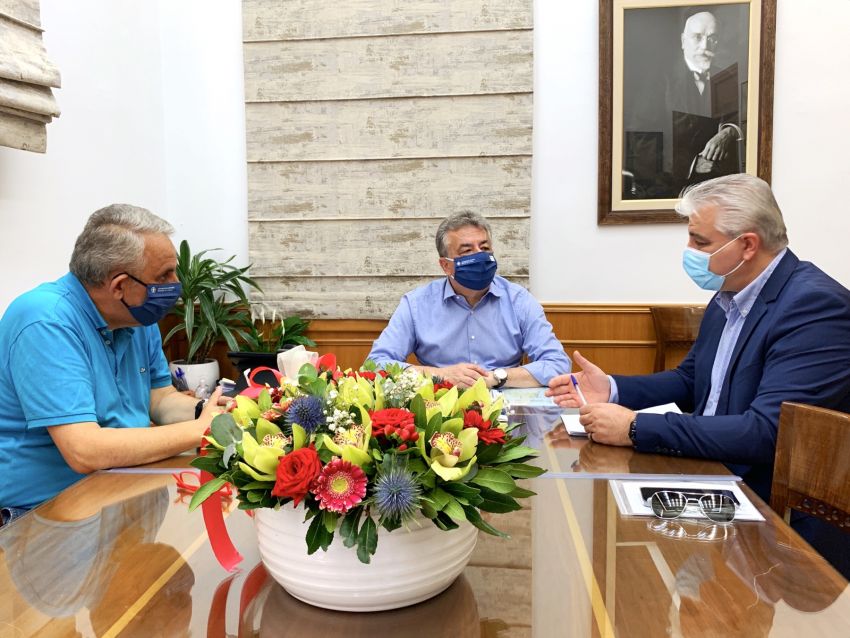 15.09.2021
Program Agreement between the Region of Crete and FORTH-IPR, providing scientific support in the monitoring and control of hydrocarbon exploration and exploitation in the south and southwest of the island.
The Program Agreement was signed between the Region of Crete and the Institute of Petroleum Research of FORTH, by the Regional Governor, Stavros Arnaoutakis, and Prof. Nektarios Tavernarakis, President of FORTH, in the presence of Mr. Antonis Papaderakis, Head of Entrepreneurship, Innovation, Research and Social Economy of the Region of Crete.
The agreement's budget is 100,000 euros and will cover the monitoring, control and environmental shielding of Crete, in view of the hydrocarbon exploration and exploitation activities, which are expected to take place within the framework of Contracts signed in June 2019. These Contracts permit the exploitation of the hydrocarbon in Western and Southwestern Crete.