Announcements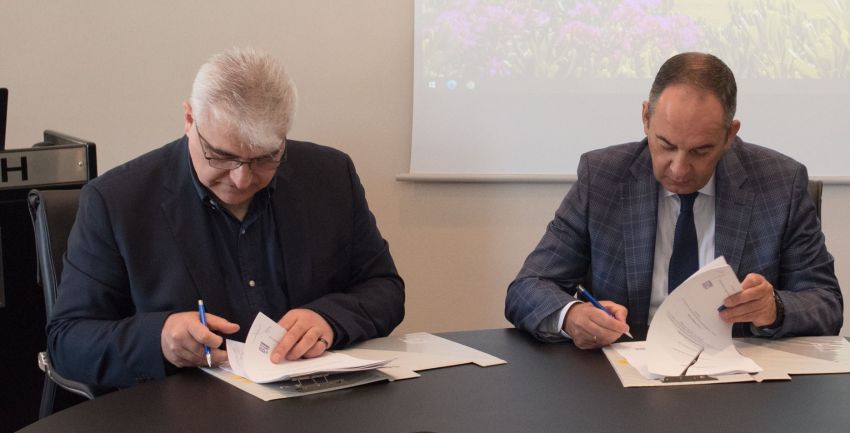 05.09.2022
Cooperation between the Ministry of Maritime Affairs and Insular Policy and FORTH, concerning the navigation safety and the support of entrepreneurship in islands and shipping
The Ministry of Maritime Affairs and Insular Policy entered into two important strategic partnerships with FORTH, signing a program agreement and a special memorandum of cooperation, on Monday, September 5, at FORTH's headquarters, in Heraklion, Crete.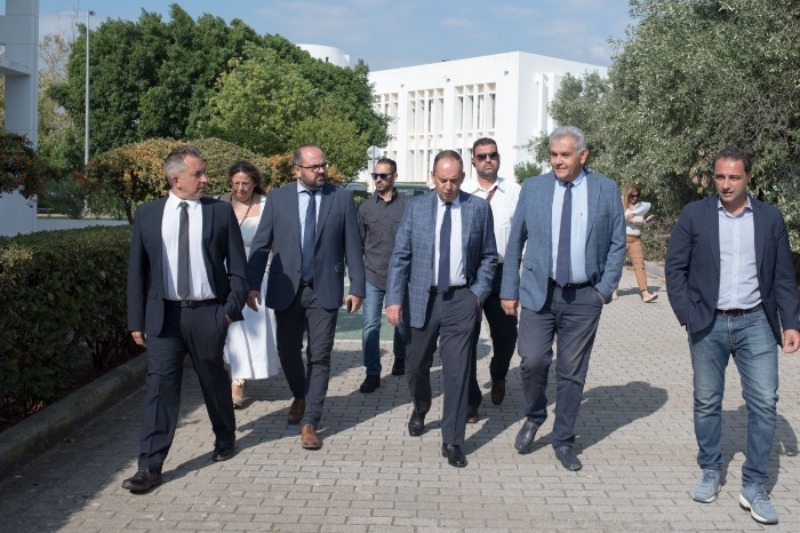 More specifically, in the framework of the Program agreement signed by the Minister Mr. Yiannis Plakiotakis and FORTH's president Prof. Nektarios Tavernarakis, FORTH undertakes, in cooperation with the Headquarters of the Hellenic Coast Guard, the implementation of the "TALOS" project – Monitoring and Forecasting of Extreme Weather for Navigation Safety". The implementation of the TALOS System allows the monitoring and forecasting of extreme weather and sea waves, with the aim of improving the level of navigation safety.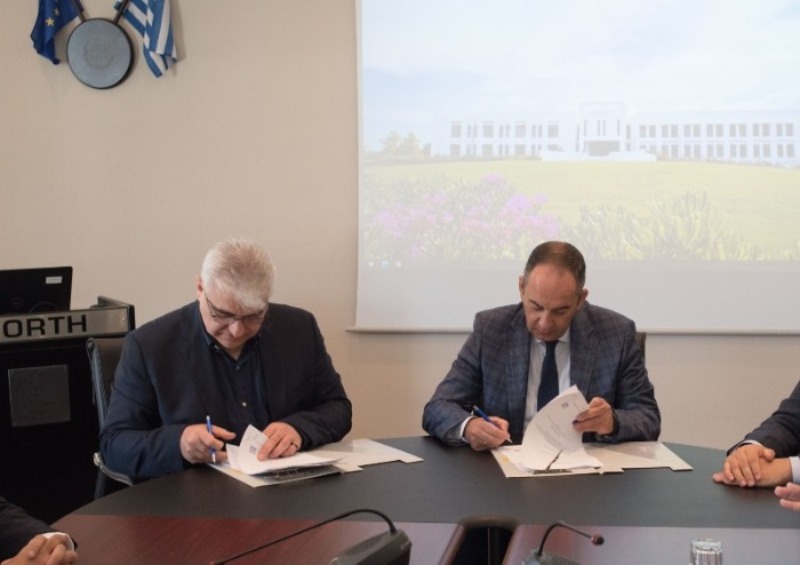 Also, the Secretary General of the Aegean and Insular Policy, Mr. Manolis Koutoulakis, and the Director of PRAXI Network and Head of the Financial and Administrative Services of FORTH, Mr. Panagiotis Karniouras, signed a Memorandum of Cooperation, which concerns the planning of financial tools and programs on national and regional level, within the framework of the National Strategy for the Integrated Maritime Policy in the Insular Area introduced by law 4832/2021. The development of research and innovation initiatives, as well as, the support of knowledge-intensive entrepreneurship in the area of the Blue Economy, Insularity and Shipping, are foreseen in the agreement.