Announcements
09.09.2022
FORTH's presence at the 86th International Exhibition of Thessaloniki
FORTH participated once again, at the 86th International Exhibition of Thessaloniki on 10-18 September 2022, at the stand of the Ministry of Development and Investments, General Secretariat for Research and Innovation (GSRI).
Prof. Nektarios Tavernarakis, President of FORTH, Vice-President of the European Research Council (ERC) and President of the European Institute of Innovation and Technology (EIT), gave a speech on: "Research and Innovation as pillars of Regional and National Development: The mission of FORTH", on Sunday, September 11.
Katerina Papadouli, Head of the National Contact Points Unit of the PRAXI Network, gave a speech about Funding for Innovation and Entrepreneurship in Horizon Europe, on Monday, September 12.
Exhibits
The Institute of Computer Science presented the unique "Ekati", a robotic system with walking and climbing abilities, entirely designed and built in the Computational Vision and Robotics Laboratory. It also presented "Spike", a flexible robot with the ability to navigate on uneven terrain, and the "Smart Cupboard" (https://ami.ics.forth.gr/el/project/smart-cupboard/) an innovative storage system which can serve adults, children, the elderly and disabled. It monitors actions, realizes the user's needs and reacts appropriately.
The Institute of Molecular Biology and Biotechnology presented beneficial microorganisms of the Greek microbial flora and how they can be a sustainable solution in dealing with the effects of Climate Change and food security (https://www.imbb.forth.gr/imbb-people/en/sarris-home ).
The portable molecular diagnostic device PEBBLE qcLAMP Platform, created by the FORTH's spin-off company BIOPIX DNA TECHNOLOGY (https://biopix-t.com/) was also presented. The device is produced with 3D printing process and its innovation lies in the high precision, real time detection of genetic material and in the fact that it can be used on site (out of labs).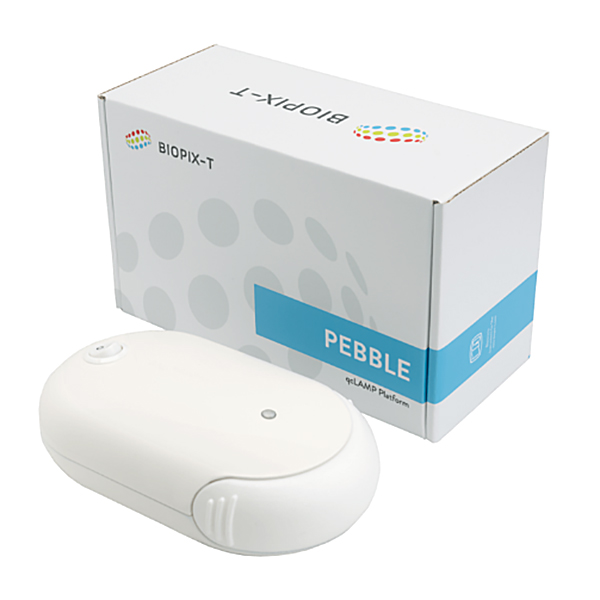 The EnzyQuest SARS-CoV-2 RT-qPCR_IVD Kit is a real-time molecular RT-PCR test intended for the qualitative detection of SARS-CoV-2 RNA extracted from types of human respiratory specimens for the detection of COVID 19. EnzyQuest (https://enzyquest.com/) is a new biotechnology company, focused on the development of enzymes/reagents used in research methods in Biotechnology and Molecular Diagnostics. It is the only company in Greece that produces its own RT-PCR kit.