Events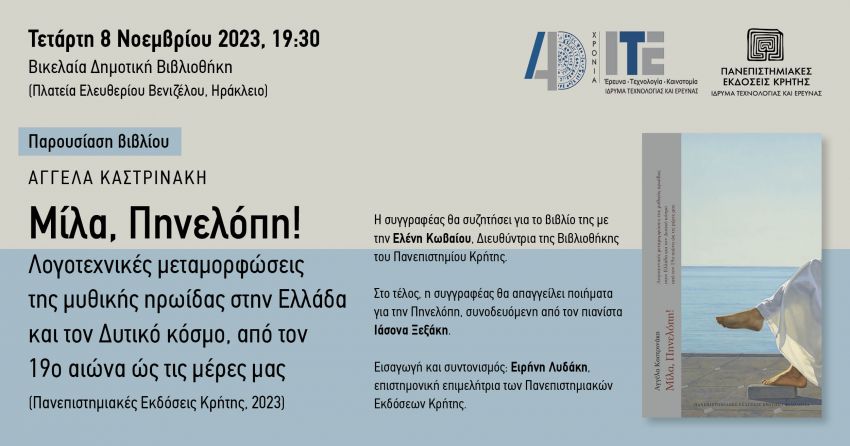 08.11.2023
19:30
Book presentation: ''PENELOPE, SPEAK!''
Crete University Press invites you to the presentation of the book
PENELOPE, SPEAK!
The literary metamorphoses of the mythical heroine in Greece and the Western World from the 19th century to our days
(Crete University Press, 2023)
Wednesday, November 8 2023, 19:30, Vikelaia Municipal Library of Heraklion.

The writer of the book and professor of Greek Philology in the University of Crete, Aggela Kastrinaki, will talk about this edition with Eleni Kovaiou, Director of the Library of University of Crete.
Afterwards, the writer will read poems about Penelope. Iason Xexakis will accompany the reading with piano compositions.
Introduction and moderation: Eirini Lydaki, editor of Crete University Press.