Nanoscience, Nanotechnology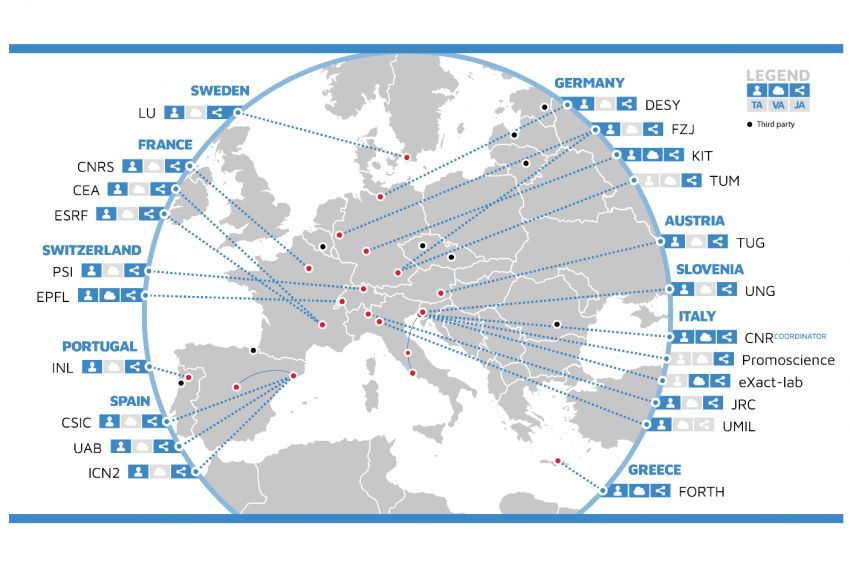 22.04.2021
IESL/FORTH in the renewed European Research Infrastructure in Nanotechnology
The European Commission has recently decided the continuation of the European Nanotechnology Research Infrastructure NFFA-Europe (2015-2021) by the NFFA-Europe Pilot (NEP, 2021-2025), with a budget of 15M€. NEP constitutes an expanded network of European Nanotechnology research facilities from 10 countries, which have a high impact on the way Nanoscience is promoted in Europe. The Institute of Electronic Structure and Laser (IESL) of FORTH is a founding member of NFFA and acts as the leader of the joint research activities of the consortium.
The research laboratories of NEP contribute to the promotion and evolution of Nanotechnology, offering access to specialized state-of-the-art experimental techniques. The access to these facilities is decided following a peer evaluation of research proposals, submitted mostly from Europe but from all over the world as well, in order to conduct advanced multidisciplinary research in Nanoscience.
Based on the statistical data of NFFA-Europe, during the 2015-2/2021 period, 325 proposals were approved in total with 12% of those involving participation of industrial partners. During this period, IESL/FORTH provided 625 days of access to 87 researchers from 24 countries, who executed 53 different proposals by performing experiments in the facilities of IESL. The Principal Investigator of the Greek NFFA-Europe node is Dr. Emmanuel Stratakis, Research Director at IESL-FORTH. Other participating countries are Italy, Germany, Austria, Switzerland, Sweden, France, Spain, Portugal and Slovenia. Further information regarding NEP can be found at https://www.nffa.eu/news/project-updates/pilot-nep/.
NEP is only one of the respective projects within the European Research Infrastructures Programme, where IESL actively participates. This dynamic involvement has placed IESL at the center of leading research facilities in Europe. IESL participates in the Laserlab Europe Infrastructure on laser and photonics since 1990, in IPERION HS on cultural heritage, in EUSMI on soft matter research, in ACTPHAST on photonics innovation solutions for SMEs and in ELI (extreme light) and E-RIHS (Heritage Science) within the ESFRI roadmap.