Announcements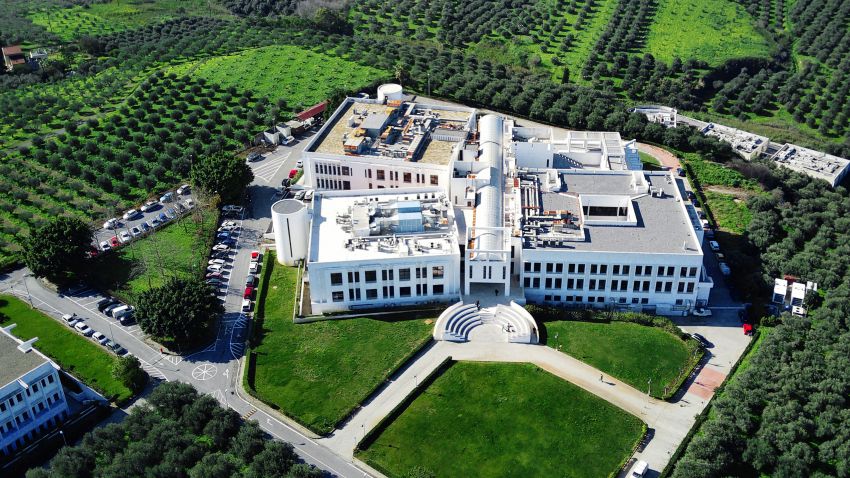 05.07.2021
Record funding for FORTH from the National Recovery & Resilience Fund
FORTH will receive the significant funding of € 56,271,056 in total, from the National Recovery & Resilience Fund, aiming at strengthening all its Research Institutes and Units, under Pillar 3: "Private Investments and Transformation of the Economy", through which Greek Research Centers will be strengthened, with a time horizon of 3 to 5 years.
The project that will be implemented in the forthcoming years, is expected to be an important growth lever for FORTH, and includes the following:
Innovation, Research and Education Center, at the headquarters of the Foundation in Heraklion.
Research and Innovation Center for Sustainable Energy Transition, at the Institute of Petroleum Research, in Chania.
Research and Innovation Laboratory facilities at the Department of Biomedical Research in Ioannina.
Installation of Green Energy Transition at the Institute of Chemical Engineering Sciences in Patras.
Expansion of building infrastructures of the Institute for Mediterranean Studies in Rethymnon.
New building installation at the Skinakas Observatory, for the Institute of Astrophysics.
The strategic goal of this investment is the upgrading and expansion of existing infrastructures, as well as the creation of new ones, aiming at strengthening FORTH's excellence internationally in the extremely competitive field of research. It will be a springboard for implementing new research projects in cutting-edge technologies, enhancing innovation and promoting young entrepreneurship, thus contributing to brain gain and to the sustainable development of the country.