Announcements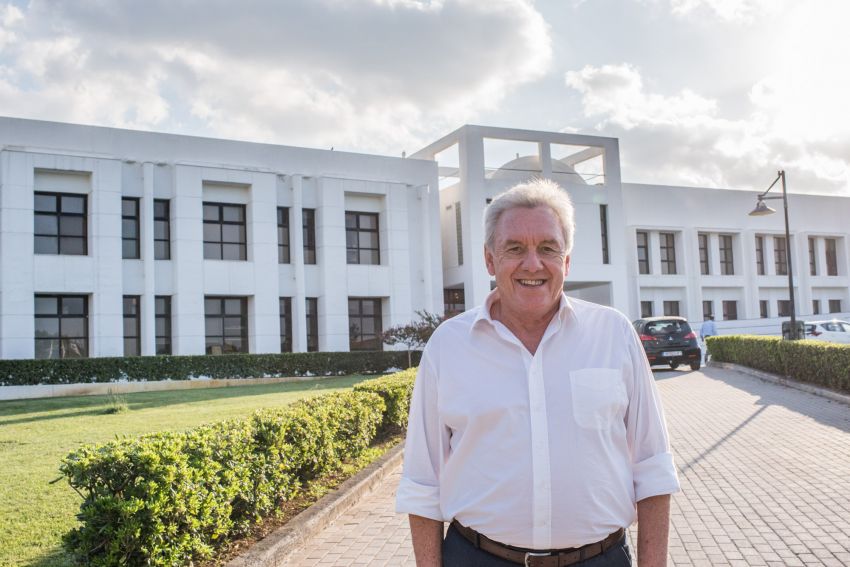 13.07.2021
Visit of Prof. Athanasios Kyriazis, Secretary General for Research and Innovation, to FORTH
The Secretary General for Research and Innovation, Prof. Athanasios Kyriazis, visited FORTH on Friday, July 9th, 2021. He had a meeting with the Chairman of FORTH, Prof. Nektarios Tavernarakis, the Rector of the University of Crete, Prof. George Kontakis, and the Rector of the Hellenic Mediterranean University, Prof. Nikolaos Katsarakis.
A presentation was then given by the Head of the Planning and Programming Department of GSRI, Dr. Antonios Gypakis, on "The Research, Technology and Innovation Strategy for the Programming Period 2021-2027". The presentation was attended via zoom by members of the three Institutions.
The Secretary General was informed about the research activities of FORTH, discussed with the Members of the Board of Directors and visited the research laboratories.
Prof. Kyriazis congratulated FORTH members for the pioneering research performed and pointed out that it is no coincidence that FORTH is at the forefront of Research, not only in Greece but also internationally. He wished success for the future, aiming at bringing the country to the forefront of Research and Innovation, giving the opportunity to Greeks living abroad to return and work in Greek Institutions.