Announcements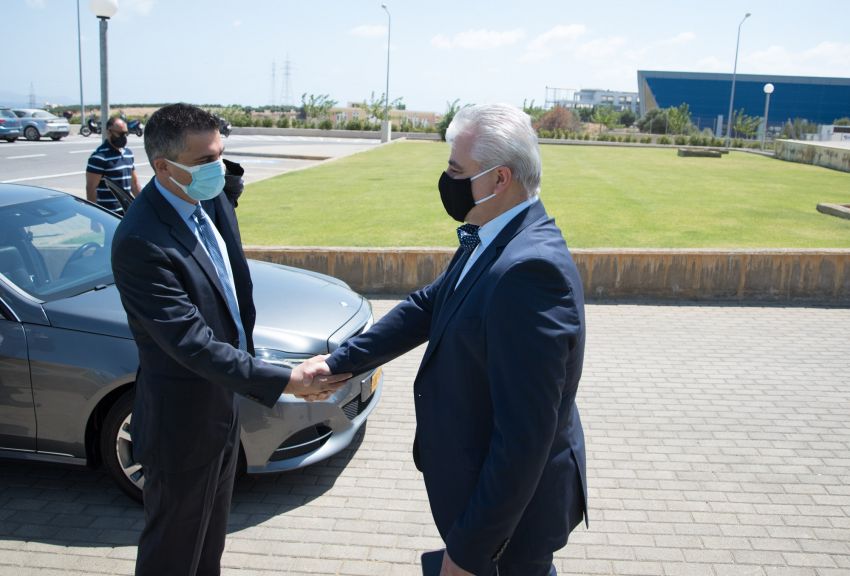 26.07.2021
Visit of Dr. Christos Dimas, Deputy Minister for Research and Technology, at FORTH
The Deputy Minister for Research and Technology, Dr. Christos Dimas, visited FORTH on Friday, July 23rd, together with the Deputy Minister of Infrastructure and Transport, Mr. Giannis Kefalogiannis and the MP of Heraklion, Mr. Maximos Senetakis.
The President of FORTH, Prof. Nektarios Tavernarakis, welcomed the visitors and presented the activities and achievements of the Foundation.
Dr. Dimas expressed his enthusiasm for the operation and performance of FORTH and stated that its scientists excel in the highly competitive field of research, conducting high quality research and developing internationally competitive, innovative products and services.
The Deputy Minister visited FORTH labs and facilities, as well as the Skinakas Observatory in Anogia.
The same evening, Dr. Dimas inaugurated the new Hybrid Molecular Imaging Unit (HMIU) of the Institute of Computer Science of FORTH, in the presence of the Secretary General for Research & Innovation, Prof. Athanasios Kyriazis, the Governor of Crete, Mr. Stavros Arnaoutakis, and Church representatives.