Announcements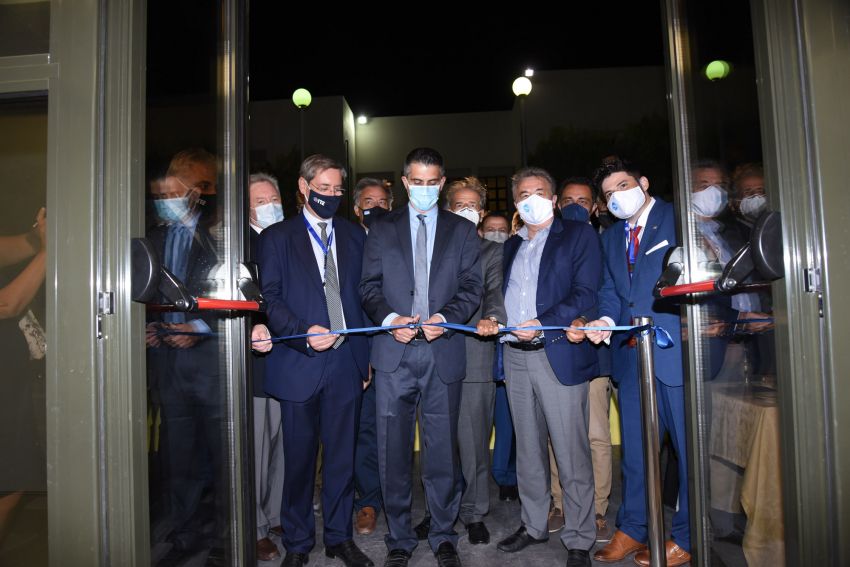 26.07.2021
Inauguration of the Hybrid Molecular Imaging Unit
The inauguration of the Hybrid Molecular Imaging Unit of the Institute of Computer Science (ICS) of FORTH took place on Friday, July 23, 2021 at 19:30, at the facilities of FORTH in Heraklion, Crete. The Unit was inaugurated by the Deputy Minister for Research & Technology, Dr. Christos Dimas, in the presence of the Secretary General of Research & Innovation, Prof. Athanasios Kyriazis, the Governor of Crete, Mr. Stavros Arnaoutakis, MPs, local authorities and representatives of the Church.
In the context of its strategic development plan, the Institute of Computer Science proceeded with the procurement and installation of the first, in Greece, pre-clinical Hybrid Positron Emission / Magnetic Resonance Imaging Tomograph (micro PET / MRI) that allows simultaneous data acquisition by both techniques. The tomograph is part of the Hybrid Molecular Imaging infrastructure installed in the Computational BioMedicine Laboratory (CBML) of ICS. The Region of Crete assisted in this effort by financing laboratory equipment.
It is worth noting that this system is the fourth of its kind in the world, being an extremely recent technological development in the field of molecular imaging techniques, which will allow conducting cutting-edge translational research in the fields of Medicine, Pharmacology, Computational Biomedicine, etc. In this direction, ICS looks forward to collaborating with research organizations in Greece and other countries. At the same time, it will enable the development of new high-precision image analysis techniques and the application of AI techniques to assist research in the discovery of drugs and imaging diagnostic methods. In addition, it will provide the opportunity to attract national and European funding, as well as, highly specialized scientific staff from Greece and abroad.