Announcements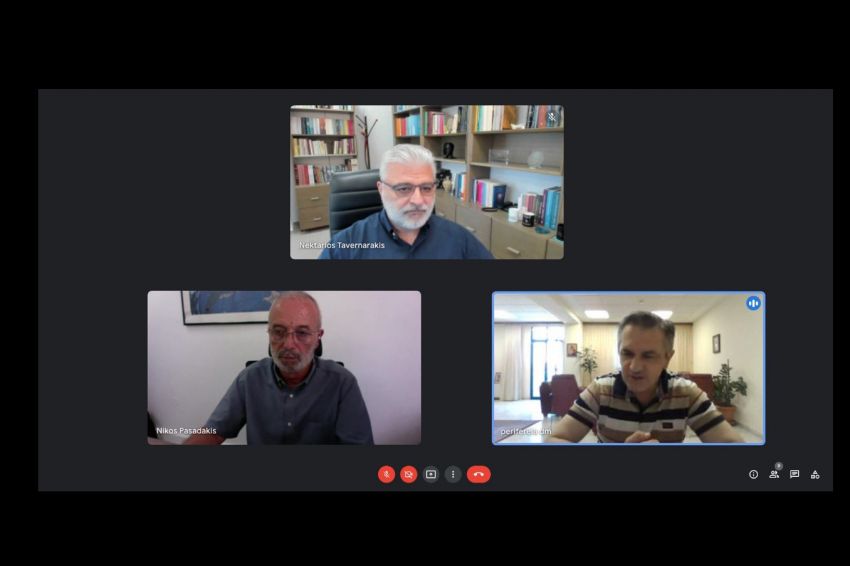 30.08.2021
Program Agreement between the Region of Western Macedonia & FORTH for the study of gas releases from sources in Deskati, Grevena
A program agreement between the Region of Western Macedonia and FORTH was signed for the "Preliminary Study of gas leaks in the Katakali village, Municipality of Deskati in Grevena - Exploration of Capacity Utilization", by the Regional Governor of Western Macedonia Mr. George Kasapidis and the President of FORTH, Prof. Nektarios Tavernarakis.
In the area of ​​Deskati in Grevena, there is a chronic phenomenon of gas gushing from springs and boreholes, which has not been adequately investigated. However, it is considered particularly important, since leaking also occurred in boreholes that were intended for water supply and irrigation (water wells). The study includes on-site sampling and geochemical laboratory analyses to assess the quality and origin of the gas leak, and to enable the understanding of the structure of the phenomenon and the process of its creation.
The results of the analyses of the gas leaks and of this phenomenon can then be exploited for commercial use and tourism, among others. The ultimate goal is the development of the region, using an innovative model for the promotion of both the alternative energy sources and its important geological heritage and, consequently, the increase of tourist traffic, combined with actions to reduce environmental risk.