Announcements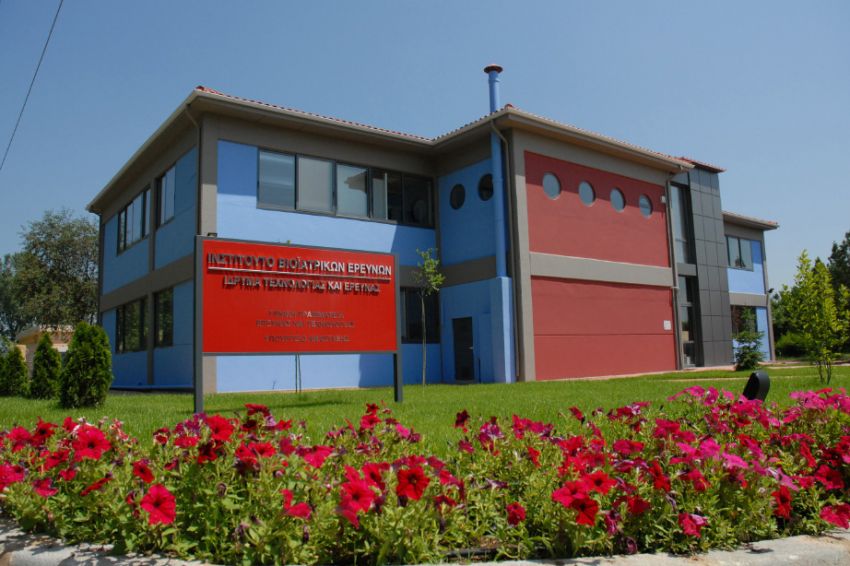 06.12.2021
FORTH re-establishes the Biomedical Research Institute
FORTH's 9th Institute, the Biomedical Research Institute (BRI) based in Ioannina, was re-established, following an amendment by the Ministry of Development and Investments and the adoption of a relevant provision of law, on November 30, 2021.
Until 2012, the Institute of Ioannina, under the name BRI, was one of the 7, at that time, Institutes of FORTH. In that year, the Biomedical Research Institute (BRI) was integrated in the Institute of Molecular Biology & Biotechnology of FORTH, as Division of Biomedical Research, based in Ioannina. The recent re-establishment of BRI, as an independent Institute of FORTH, underscores the significant research work carried out by BRI in fundamental topics in the field of Biomedical Research.
Regarding the importance of the re-establishment of BRI, the President of FORTH, Professor Nektarios Tavernarakis, stated:
"It is with great enthusiasm that we welcome to the large family of FORTH, its 9th Institute, the Biomedical Research Institute. The re-establishment of BRI reflects the high level of research conducted at FORTH, as well as the success and international recognition of its research activities. For FORTH this is a great success, which hallmarks, after many years of pursuit, the achievement of another key strategic goal, thereby strengthening the development path of the Foundation towards the future. At the same time, it will bring significant benefits, for the society and the scientific ecosystem of the region of Epirus. It's worth mentioning that the Institute of Ioannina will be supported with 12.9 million euros, for the construction of a new building of 4,921 sq.m., from the large development program of FORTH, funded with 57 million euros through the Recovery and Resilience Fund".
BRI currently consists of 18 research teams that employ more than 140 members. The Institute's research focuses on topics of biomedical importance, such as vascular biology, nuclear organization, stem cell biology, cancer biology, neurobiology, and biomedical technology, as well as their applications, with particular emphasis on regenerative medicine and tissue engineering. In these scientific areas, BRI currently implements more than 40 research projects, supported by national or European Funds, while numerous doctoral, postgraduate and diploma theses, and internships, have been successfully accomplished in the premises of BRI, in collaboration with the University of Ioannina. BRI has up to date facilities, including a high-end microscopy facility, unique in Greece, which includes super-resolution laser scanning confocal microscopy and Total Internal Fluorescence Microscopy. The Institute is housed in a building that has been provided by the University of Ioannina, while the new building of the Institute will be also constructed in the University Campus of Ioannina, thereby ensuring fruitful links with the local scientific community.
The new Institute is currently undergoing a rapid progress in its development, with highly qualified human resources and modern infrastructures. Its re-establishment, as the 9th Institute of FORTH, will reinforce and accelerate its successful growth.