Events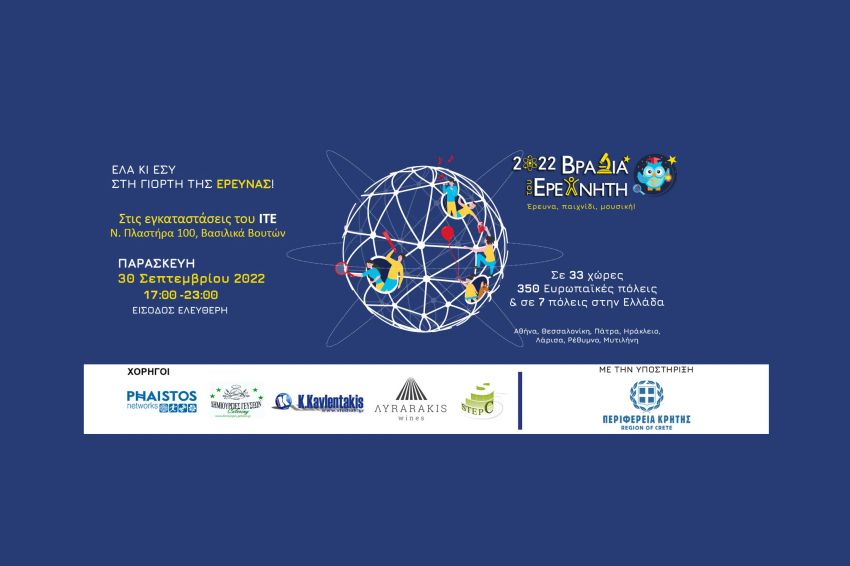 30.09.2022
17:00 - 23:00
The Researcher's Night 2022 celebrated at FORTH
The Foundation for Research and Technology, opened its doors to the general public on the Researcher's Night 2022, which took place on the Foundation's premises in Vasilika Vouton on Friday, September 30, 2022 (17:00-23:00) .
Visitors had the opportunity to take a guided tour of FORTH and discover the exciting world of science and research, as well as, to participate in interactive experiments, research games, and other activities.
This year's event included:
Public tour of the research exhibits of FORTH's Institutes
Educational actions
Chat Lab: scheduled online meetings with researchers
Live connection with the Skinakas Observatory
Book Exhibition by the Crete University Press
Face Painting for our little friends
Music
The event was organized with the support of the Region of Crete and sponsored by:
Phaistos Networks, Dimiourgies Gefseon, Studio K – Kavlentakis, Lyrarakis GEA S.A., STEPCrete S.A.