Announcements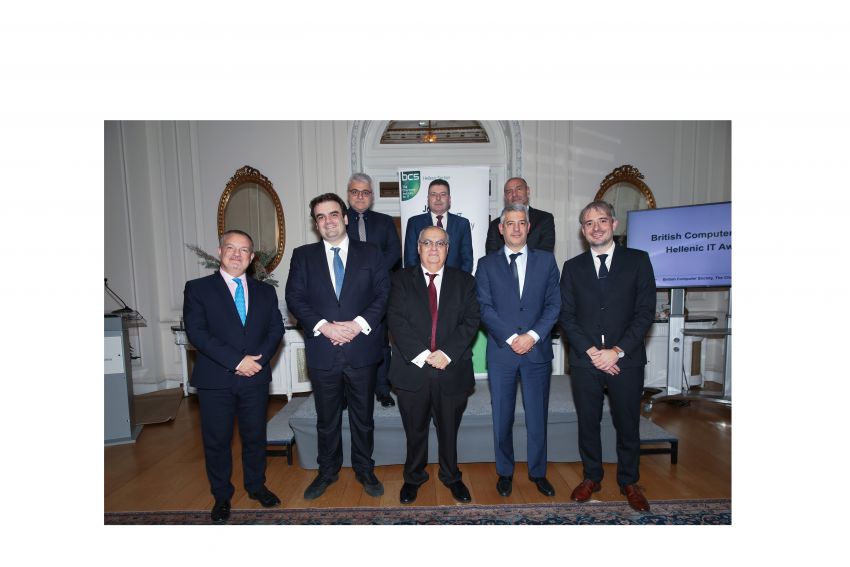 21.12.2022
The President of FORTH Prof. Nektarios Tavernarakis was awarded the British Computer Society (BCS) Digital Research and Innovation Excellence Award
The "Digital Research and Innovation Excellence Award" was received by the President of FORTH, Professor Nektarios Tavernarakis, also President of the European Institute of Innovation and Technology (EIT) and Vice-President of the European Research Council (ERC), at the award ceremony of the BCS Hellenic IT Awards, held at the British Ambassador's Residence in Athens, on 20/12/2022.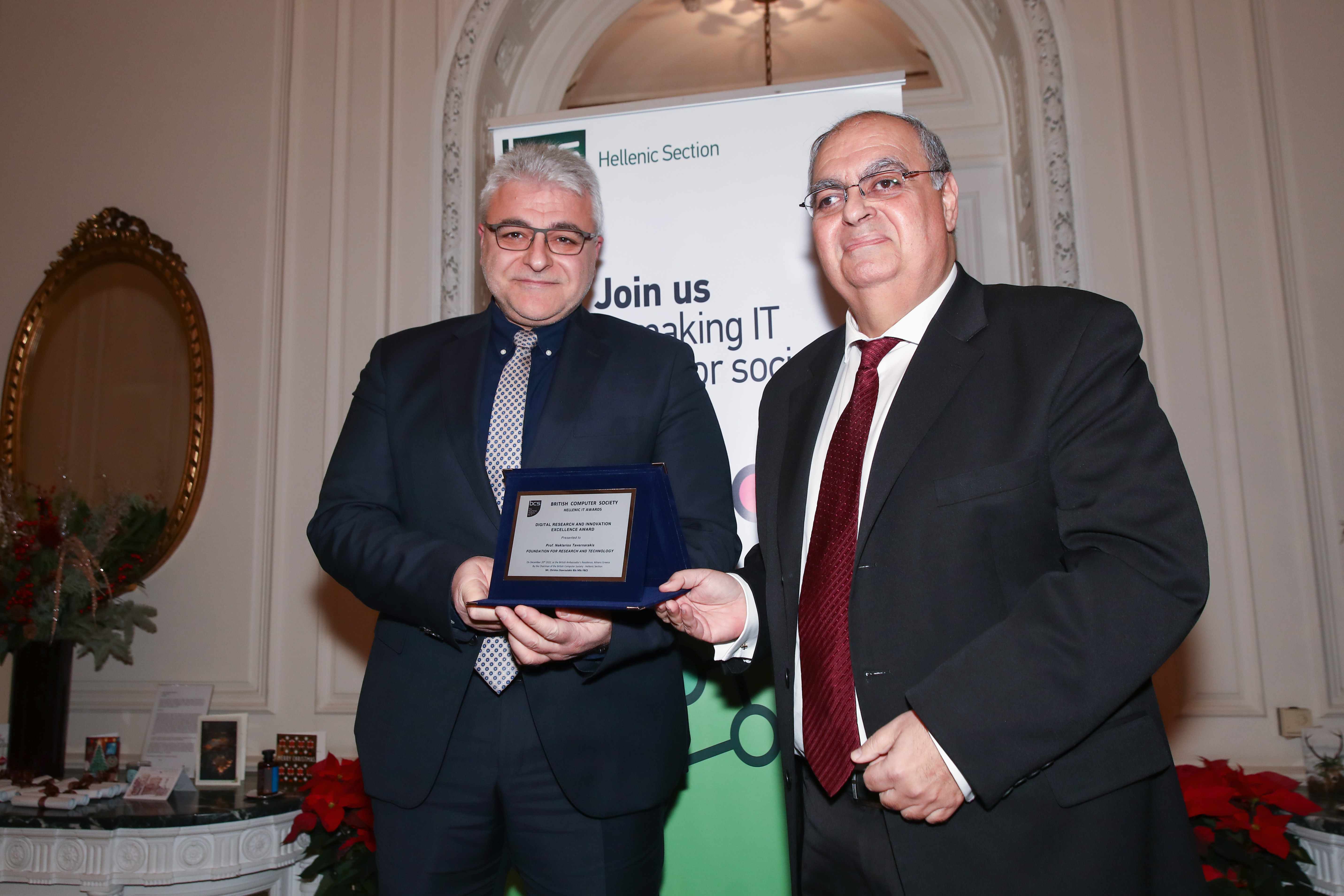 During the ceremony, 9 Digital Excellence Awards were presented by the President of the British Computer Society in Greece, Mr. Christos Stavroulakis. The Awards Ceremony was honored by the presence of H.E. British Ambassador Mathew Lodge.
Starting this year, the BCS Hellenic IT Awards event will be held annually, awarding Lifetime Excellence Awards to Individuals and Organizations in Greece who have made an outstanding contribution to the new digital era.