Announcements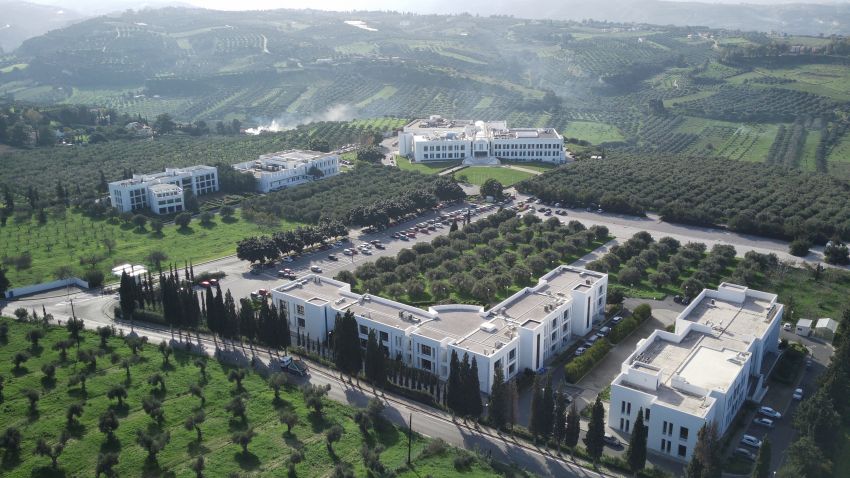 10.05.2023
A pivotal International Neuroscience Conference hosted in Crete
The prestigious International Neuroscience Conference of the European Molecular Biology Organization (EMBO), entitled "Cell Biology of the Nervous System", was held at the Fodele Beach Hotel, in Crete, from 8 to 11 May 2023, with the active participation and co-organization of the Institute of Molecular Biology and Biotechnology of FORTH.
The aim of the conference was to present the latest scientific advances in the field of Molecular Neurobiology related to the development, function and health of the nervous system, as well as, to advance the understanding of the brain and diseases of the nervous system. The conference presented pioneering scientific findings of cutting-edge research, with an emphasis on innovative experimental methods and emerging approaches. Recent research results on the numerous mechanisms that ensure the long-term durability and maintenance of nerve cell function were also analyzed.
Furthermore, the purpose of the conference was to promote Crete as a special scientific ecosystem, developing channels of cooperation with leading Research and Academic Institutions abroad. The high impact and interdisciplinary character of the conference is a pole of attraction for internationally acclaimed scientists from leading Universities and Research centers abroad, which is an honor for our island.
The conference was co-organized by Prof. Nektarios Tavernarakis, President of FORTH, Professor at the Medical School of the University of Crete, and Research Director at the Institute of Molecular Biology and Biotechnology of FORTH, Prof. Claudia Bagni (University of Lausanne, Switzerland), and Prof. Gaia Tavosanis (RWTH Aachen University, Germany).
More information: https://meetings.embo.org/event/23-nervous-systems-resilience