All Science News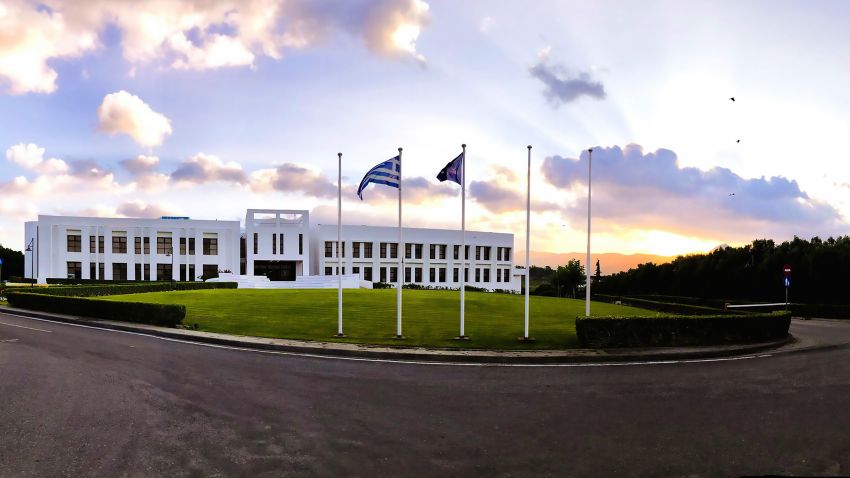 24.10.2023
Foundation for Research and Technology-Hellas Attracts Significant Funding through GSRI's Flagship Project
FORTH attracted a significant funding within the framework of GSRI's Flagship Actions in interdisciplinary scientific fields focused on the interconnection with the industry. This action is part of the National Recovery and Resilience Plan "Greece 2.0".
It is worth noting that three of the four proposals submitted by FORTH were approved for funding, with a total budget of €12.3 million. The total Public Expenditure of the Invitation amounts to €39.3 million. The main objective of the Flagship project is to strengthen collaborative interdisciplinary research projects of high scientific quality, with the aim of integrating research and innovation into the industry, mitigating "brain drain".
In particular, the innovative proposals of FORTH concern:
"Innovative plant protection and environment" with Prof. John Vontas, Director of the Institute of Molecular Biology and Biotechnology of FORTH (FORTH-IMBB), as scientific manager and coordinator, and the Agricultural University of Athens as the leading body.
This Flagship Action aims at the development of modern methods, innovative products and new plant protection strategies, for the sustainable production of fruit and vegetables, without pesticide residues in products and the environment. Ten institutions of Greece are taking part in the implementation of the project, which will be carried out by a large number of young researchers, who will be trained in modern issues directly related to the labor market.
"Identification, confirmation and utilization of the genetic basis of non-contagious multifactorial diseases for the development of new therapeutic approaches and reliable biomarkers" with Prof. George Garinis, Research Director at FORTH-IMBB, as scientific manager and Prof. Nektarios Tavernarakis, President of FORTH, as coordinator.
FORTH will coordinate a national research network aimed at developing effective therapeutic approaches for neurodegenerative diseases, such as Alzheimer's and Parkinson's diseases. The project brings together nine distinguished research and academic institutions of our country, with long-standing experience in the study of neurodegenerative diseases.
"Interconnected Smart Cities for Greece 2.0" with Prof. Constantine Stephanidis (founder and head of the Human - Computer Interaction (HCI) Lab of the Institute of Computer Science of FORTH) as scientific responsible and project coordinator.
This flagship initiative seeks to establish a universal Internet of Things (IoT) platform, designed to collect and visualize data generated by the diverse vertical Smart City systems already in place. Furthermore, by integrating technologies and services from the various heterogeneous implementations, currently active in major Greek cities, it will facilitate efficient networking and enhanced utilization of existing infrastructures, thereby accelerating the development of innovative services and high-value complex products.