All Science News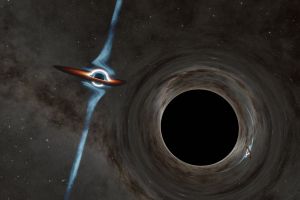 24.02.2022
Astrophysics, Observatory, Publication
Locked in an epic cosmic waltz 9 billion light-years away, two supermassive black holes appear to be orbiting around each other every two years.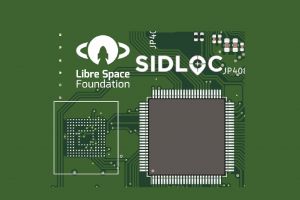 15.02.2022
Electronics
Last Friday, February 11th 2022, ESA announced that the SIDLOC beacon was chosen among four experiments to be on board the inaugural flight of Ariane 6, the new rocket currently in the final stages of development for future European space missions.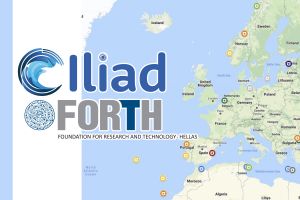 11.02.2022
Climate, Collaboration, Environment, Funding, Nature
The ILIAD consortium, which includes 56 international partners, will develop virtual representations of the sea that will integrate and extend existing EU earth observing, modelling digital infrastructures and computing facilities to provide highly accurate predictions of future developments.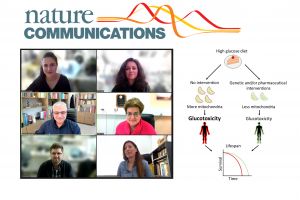 03.02.2022
Aging, Biology & Biotechnology, Biosciences, Cells, Collaboration, Disease, Health, Publication
The new findings of the study are published today in the premier international scientific journal Nature Communications.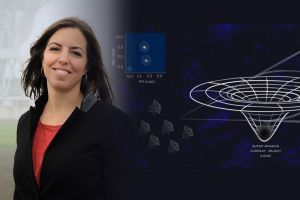 10.01.2022
Astrophysics, ERC, Grant, Observatory
Dr. Carolina Casadio, Postdoctoral Researcher at the Institute of Astrophysics - FORTH, has been awarded a highly competitive European Research Council (ERC) Starting Grant to study the nature of Dark Matter.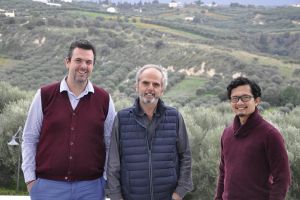 07.12.2021
Biology & Biotechnology, Biosciences, Cells, Proteins, Publication
How does nature utilize the common repertoire of folds in proteins to differentiate their specificity, and ultimately their function? This long-standing and fundamental question was addressed in a study conducted at the Institute of Molecular Biology and Biotechnology of the Foundation for Research & Technology-Hellas (FORTH-IMBB).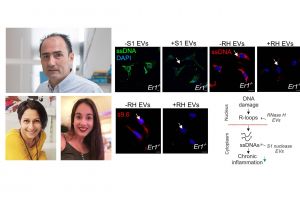 22.11.2021
Aging, Biology & Biotechnology, Cells, DNA, Health, Publication
Research carried out at the Institute of Molecular Biology and Biotechnology (IMBB) of FORTH, provides evidence that persistent DNA damage triggers an exosome-based, metabolic reprogramming that leads to chronic inflammation and tissue pathology in DNA repair-deficient progeroid syndromes and likely also during aging.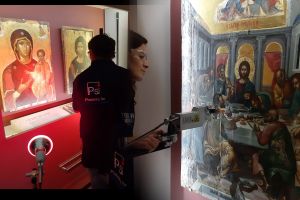 19.11.2021
Cultural Heritage, History/Culture, Laser
The Institute of Electronic Structure and Laser of FORTH (IESL-FORTH) is attempting to shed light on unknown aspects of the exquisite art of Michael Damaskenos by performing an in-situ analytical campaign at the Museum of St. Catherine in Heraklion, Crete.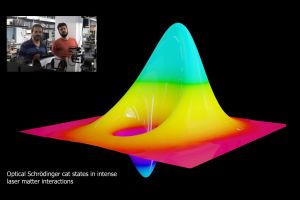 20.10.2021
Laser, Publication
In a theoretical and experimental study published in Nature Physics, an international team of researchers led by Prof. Maciej Lewenstein (ICFO -Spain) and Dr. Paraskevas Tzallas (FORTH-Greece), demonstrates the generation of highly non-classical states of light in intense laser–atom interactions.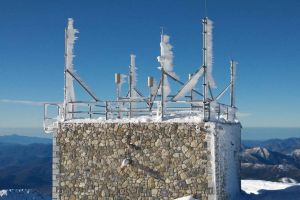 05.10.2021
Aerosols, Atmosphere, Chemical Engineering, Climate, Nature
The Cloud-AerosoL InteractionS measurement campaign in the Helmos background TropOsphere (CALISHTO) is taking place in the next two months (October-November 2021) in the context of PANACEA infrastructure and the ERC program PyroTRACH.
Total:
187
| Displaying 31 - 40
Page:
1
2
3
4
5
6
7
8
9
|
< Prev
Next >